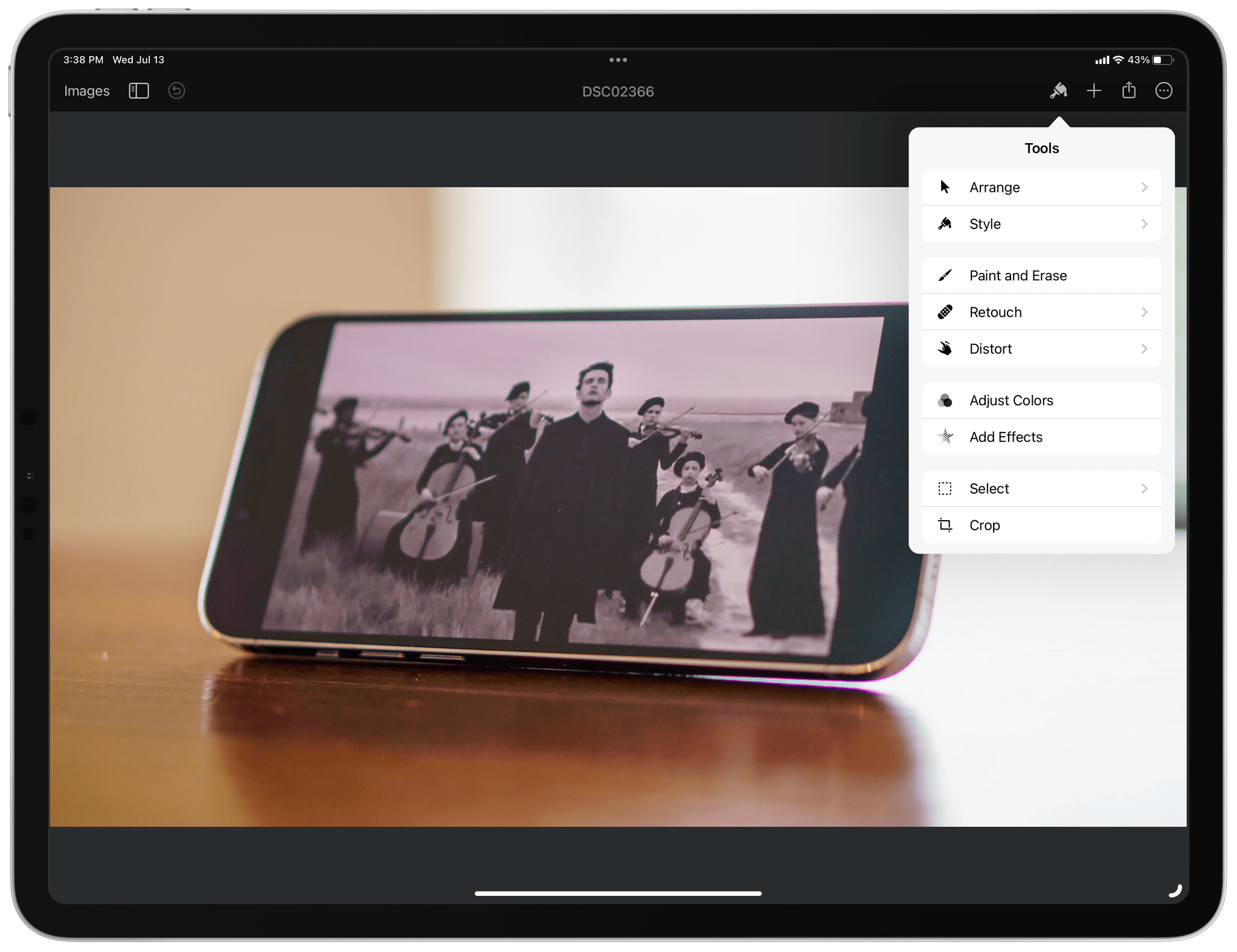 Before there was Pixelmator Pro on the Mac or Pixelmator Photo on the iPhone and iPad, there was just plain Pixelmator, the layer-based image editor that started on the Mac, added iPad support in 2014, and then made its way to the iPhone a year later. It's been a long, successful story, but Pixelmator was supplanted by Pixelmator Pro on the Mac, and although it has remained available ever since on the iPad and iPhone, its development slowed significantly with the introduction of Pixelmator Photo. Still, Pixelmator survived, at least in part, because it's a simple touch and layer-based editor, which has had few competitors on the iPhone and iPad until recently.
Today's update to version 2.7 is a modest but important update that sets Pixelmator up for the future. The first thing you'll notice is that the design has been updated, making it feel more at home with other apps on the iPhone and iPad. Day-to-day, though, the biggest change is a new Metal-based editing engine that results in better performance than ever before. Pixelmator was already fast enough for the basic image compositing I do, but for more complex operations with lots of layers and machine learning tasks, the transition to Metal will make a bigger difference.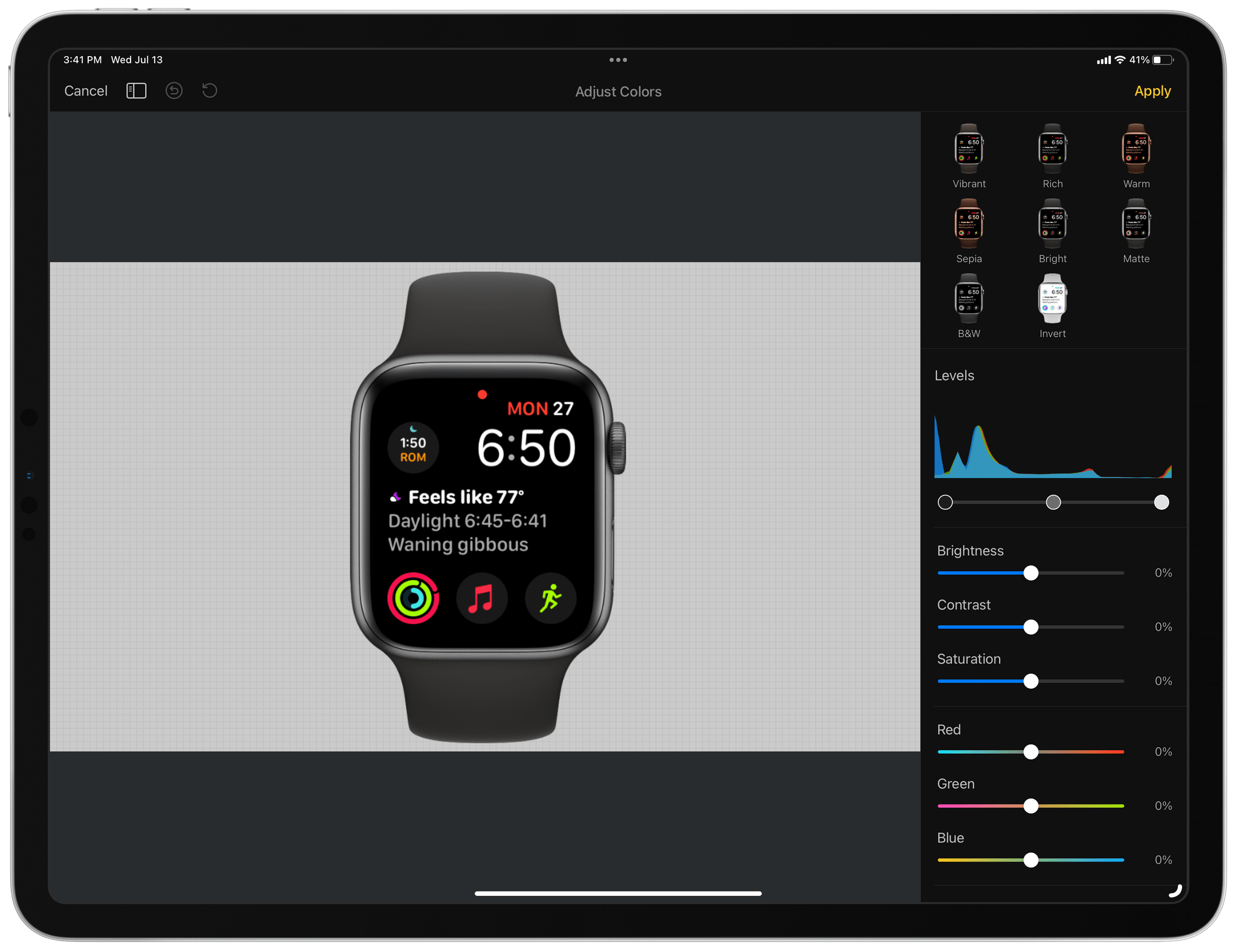 Pixelmator has also added initial support for Pixelmator Pro's file format. In my limited testing, I've found that images touched up in Pixelmator Pro work fine in Pixelmator. However, Pixelmator doesn't support all of Pro's tools such as Effects. When I opened an image that had a small area blurred out with a Gaussian Blur effect, I got a warning that proceeding would merge changes into my image. When I clicked through, the effect was applied to the entire image instead of a small part of it. Fortunately, though, Pixelmator makes a copy of your original file, so you can always roll back to your original image.
Notwithstanding Pixelmator 2.7's limited support for Pro's file format, it's good to see the app get a substantial update to its design and editing engine. There are other options for layer-based image editing, but most are overkill for a lot of people. Pixelmator has always struck a nice balance by offering the power inherent in using layers without the complexity of an app like Photoshop.
Pixelmator 2.7 is available on the App Store as a free update for existing users and $4.99 for new users.
---
Support MacStories and Unlock Extras
Founded in 2015, Club MacStories has delivered exclusive content every week for over six years.
In that time, members have enjoyed nearly 400 weekly and monthly newsletters packed with more of your favorite MacStories writing as well as Club-only podcasts, eBooks, discounts on apps, icons, and services. Join today, and you'll get everything new that we publish every week, plus access to our entire archive of back issues and downloadable perks.
The Club expanded in 2021 with Club MacStories+ and Club Premier. Club MacStories+ members enjoy even more exclusive stories, a vibrant Discord community, a rotating roster of app discounts, and more. And, with Club Premier, you get everything we offer at every Club level plus an extended, ad-free version of our podcast AppStories that is delivered early each week in high-bitrate audio.
Join Now