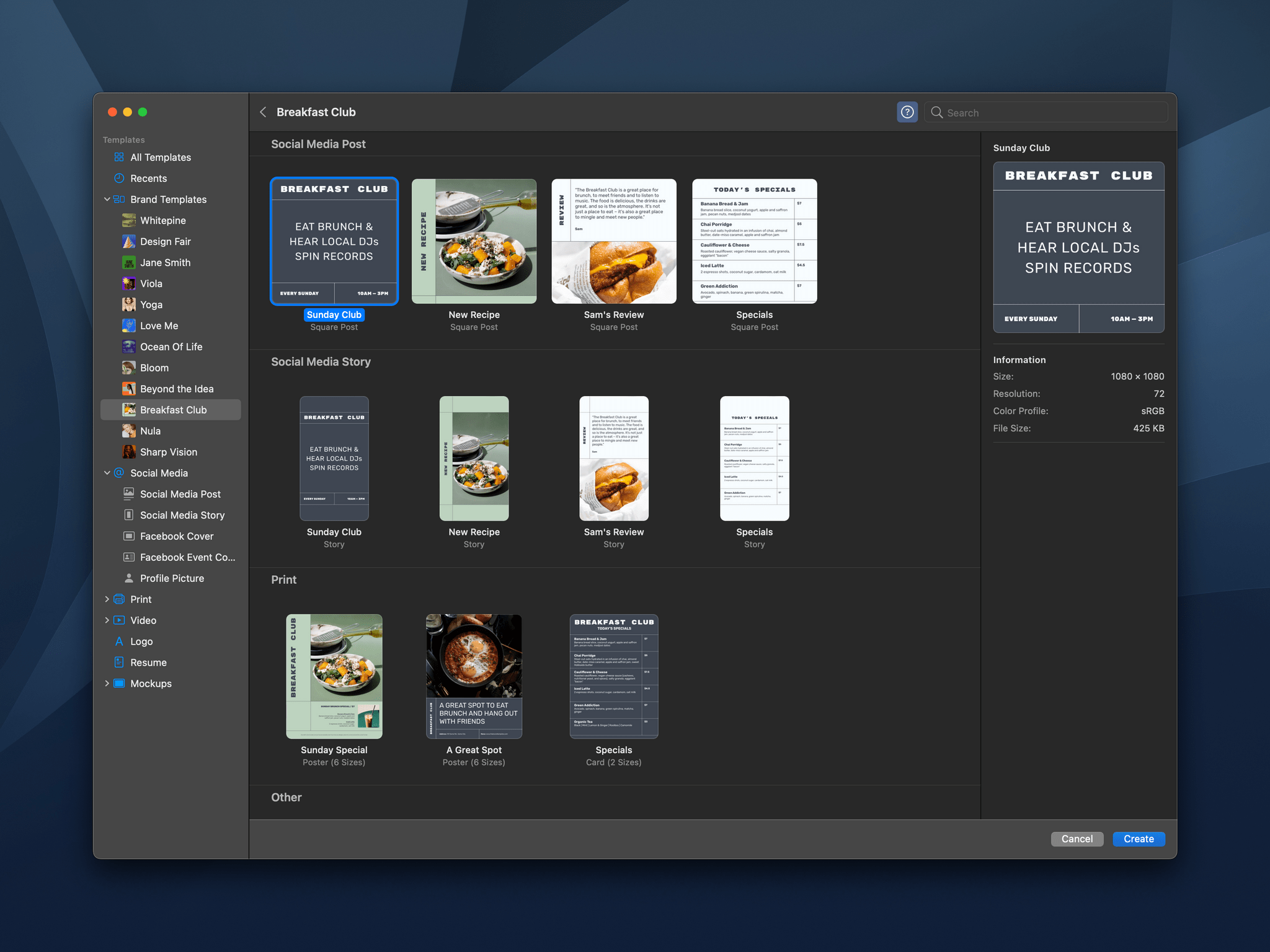 When you start a new Pixelmator Pro document, you're presented with the app's catalog of templates, which is broken down into several categories for creating social media, print, video, and mockup assets. There's also a Brand Templates category that cuts across different template types, collecting templates by their branding style. There's a lot here to browse, but like any app that offers templates, I quickly gravitated to a couple of looks that I particularly liked. You can also define your own templates using the app's system for creating placeholders for various image elements.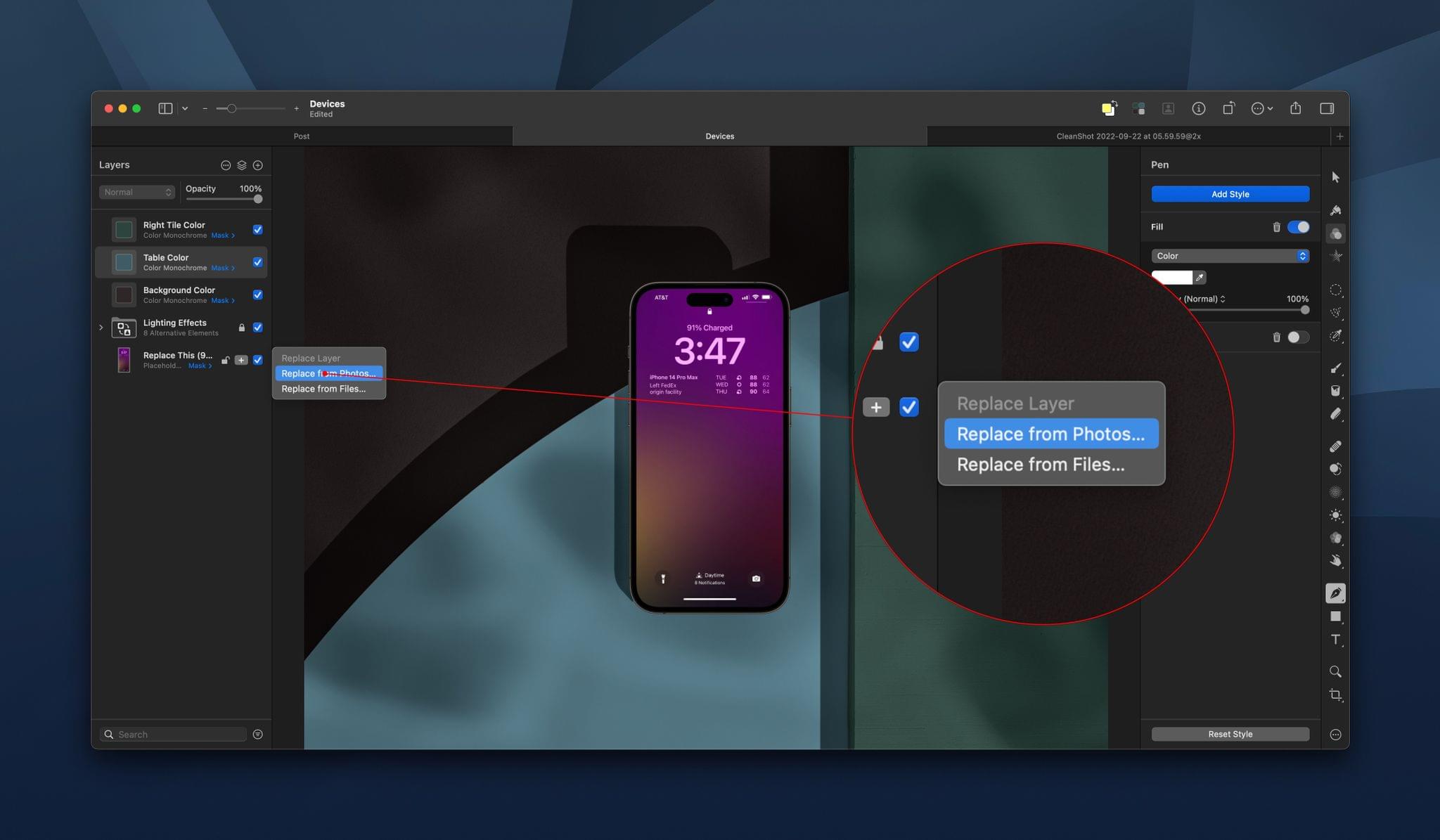 Once you open a new template-based document, tweaking it is easy. The options for each template vary depending on its design, but browsing through the layer navigator in the left sidebar, you'll find controls to change things like lighting effects, placeholder images, colors, and more. The Pixelmator team says that for actions like replacing placeholder images, Pixelmator Pro uses the app's machine learning engine to remove backgrounds, resize images, change their resolution, and place them properly in any frame.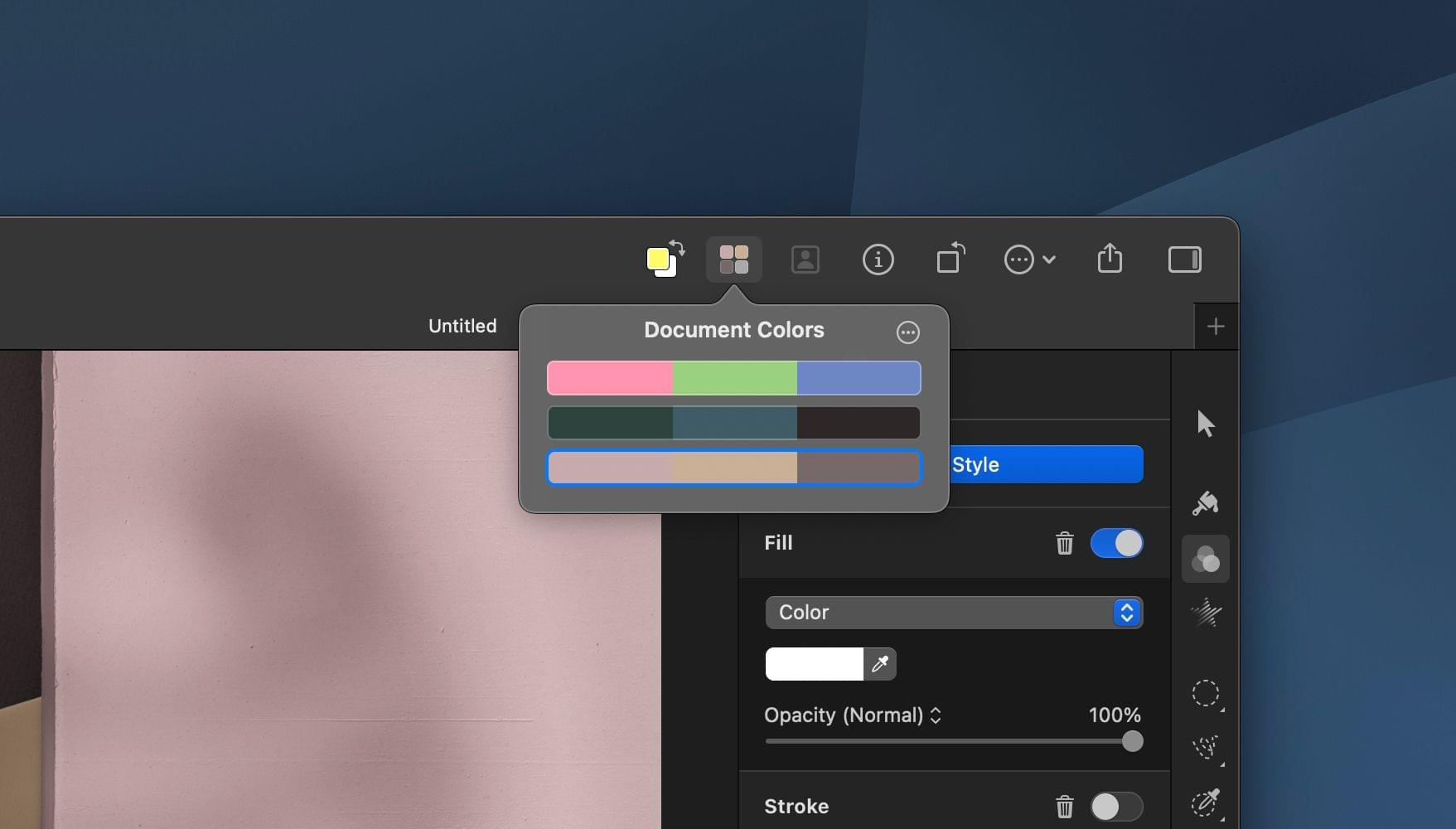 Pixelmator Pro 3.0 also introduces the concept of Document Colors, which are sets of colors that can be applied to a template. Each template comes with a few starter palettes to choose from, and you can create your own too. Click on a set of colors, and your template will be updated with the new color scheme all at once.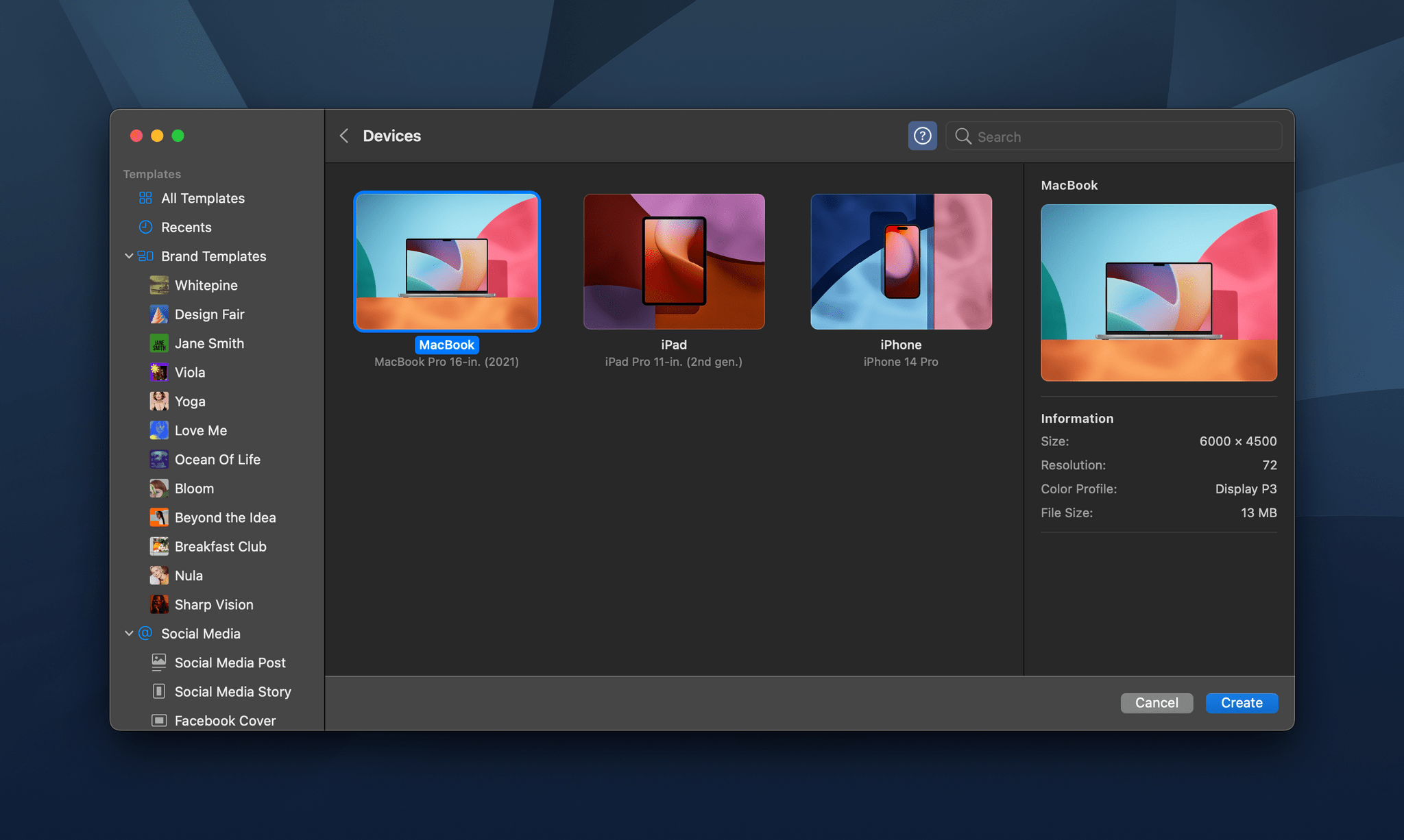 Overall, I like the new Pixelmator Pro templates a lot. It's simple to get started and easy to adjust your creation. I also appreciate the wide variety of formats available for social media and other types of documents.
The iPhone, iPad, and MacBook mockups have potential too, but I found the lack of adjustments available for the device frames and backgrounds limiting, A bigger library of mockup styles would help, but more controls to manipulate device frames and backgrounds would be ideal.
Still, I like the direction Pixelmator Pro is heading with its templates. They're easier to use than the systems used in other apps and should meet the needs of a lot of users.
Pixelmator Pro 3.0 is available on the App Store as a free update to existing customers.
---
Support MacStories and Unlock Extras
Founded in 2015, Club MacStories has delivered exclusive content every week for over six years.
In that time, members have enjoyed nearly 400 weekly and monthly newsletters packed with more of your favorite MacStories writing as well as Club-only podcasts, eBooks, discounts on apps, icons, and services. Join today, and you'll get everything new that we publish every week, plus access to our entire archive of back issues and downloadable perks.
The Club expanded in 2021 with Club MacStories+ and Club Premier. Club MacStories+ members enjoy even more exclusive stories, a vibrant Discord community, a rotating roster of app discounts, and more. And, with Club Premier, you get everything we offer at every Club level plus an extended, ad-free version of our podcast AppStories that is delivered early each week in high-bitrate audio.