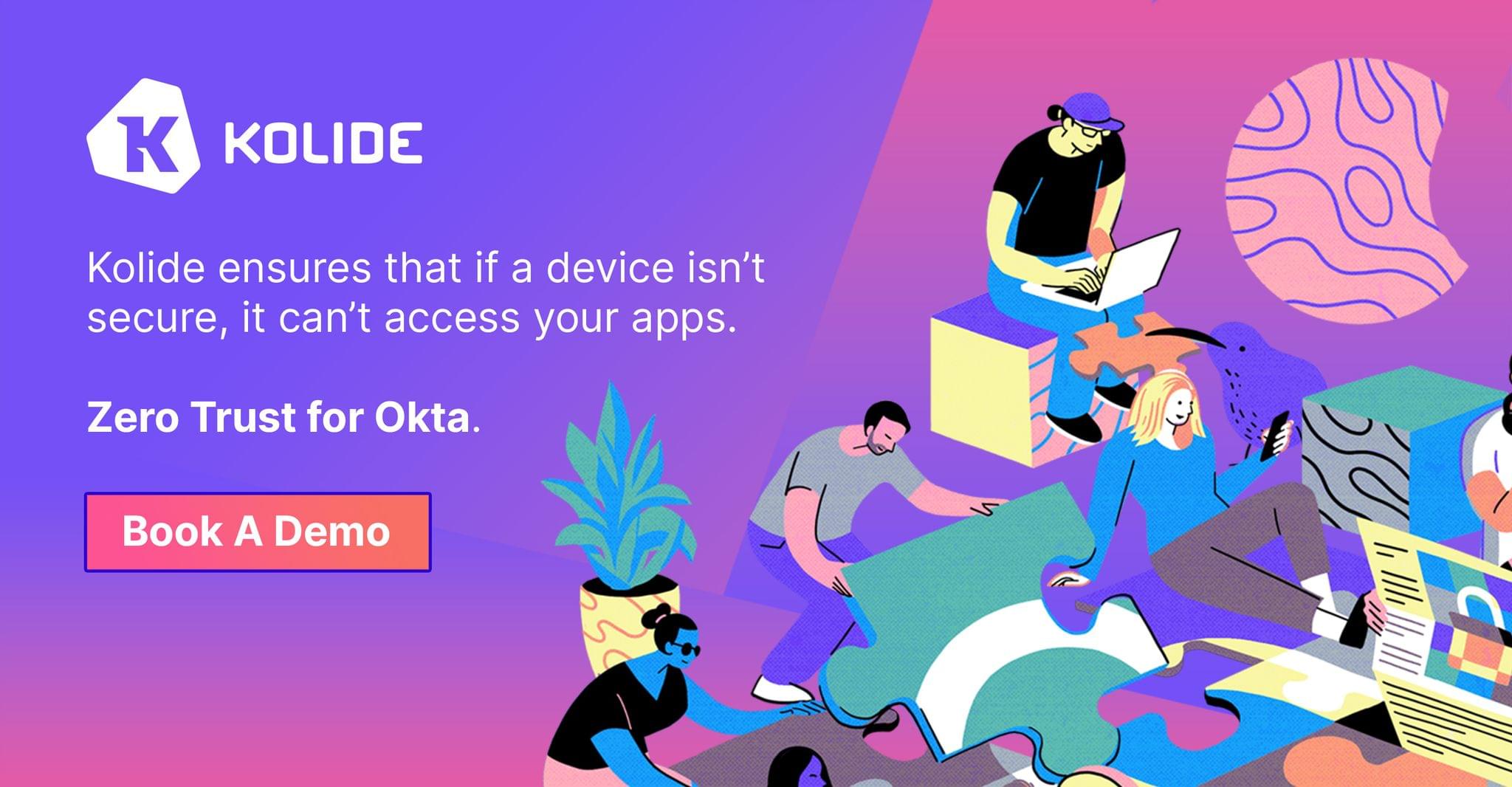 At the heart of Zero Trust is a good idea, but the way most companies execute that idea is incomplete. Specifically, most security practitioners forget that device compliance is a crucial element of Zero Trust.
Think about it: your identity provider can ensure that only known devices access your company's apps, but just because you recognize a device, doesn't mean it's in a secure state. A malware-infected laptop running an outdated OS can't exactly be "trusted." And you can't count on MDMs to achieve total compliance. Things like unencrypted access credentials are out of their reach, not to mention Linux devices writ large.
Kolide solves the device compliance element of Zero Trust for companies that use Okta.
Our premise is simple: if an employee's device is out of compliance, it can't access your apps.
Kolide's unique approach works with Okta to make device compliance part of the authentication process. If a device isn't compliant, users can't log in to their cloud apps until they've fixed the problem. And instead of creating more work for IT, Kolide provides instructions so users can get unblocked on their own.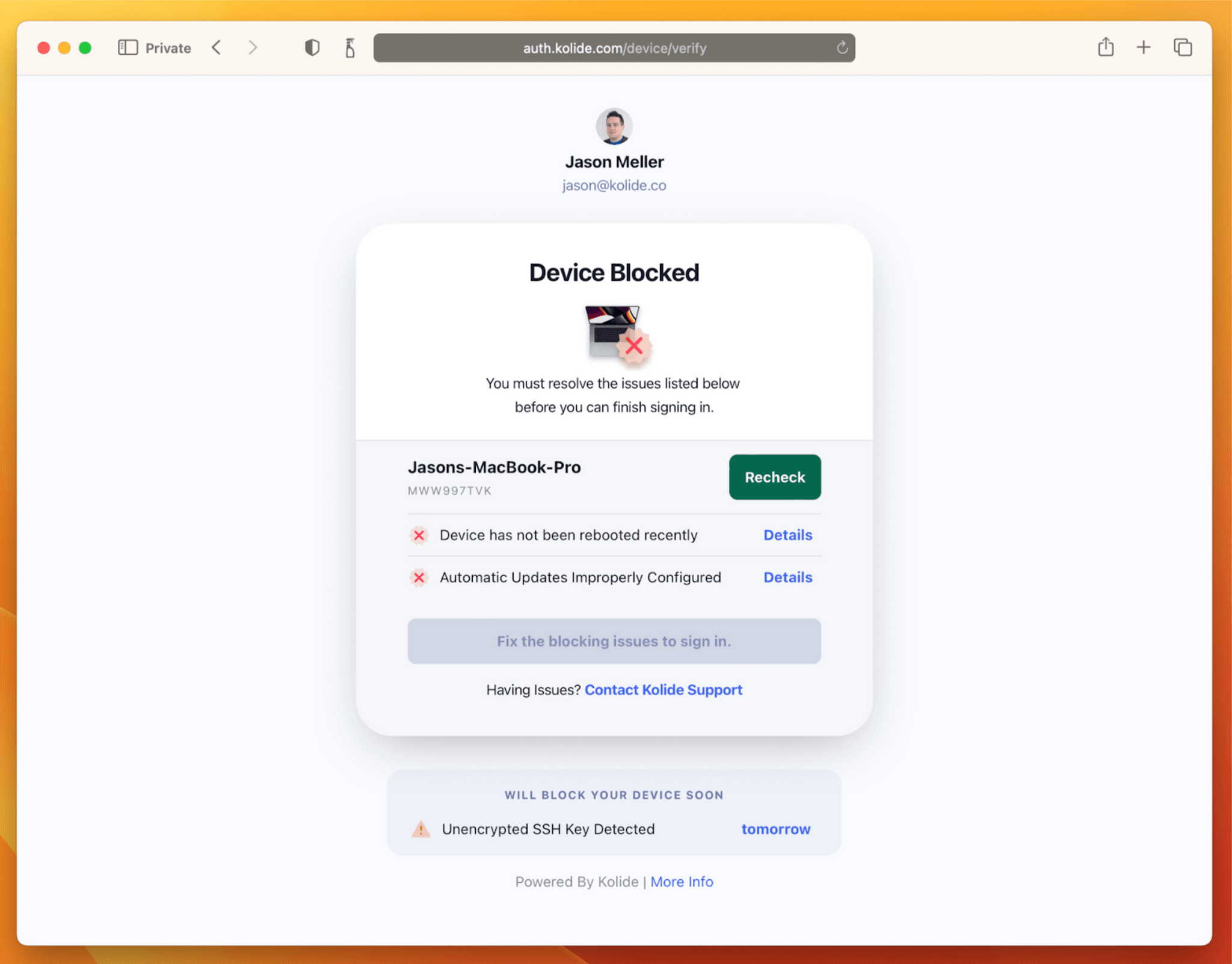 Kolide works across your Mac, Windows, and even Linux devices, with mobile support coming soon. Our lightweight agent complements your existing tools, brings a lot of compliance issues into scope and under control, and can complete your Zero Trust picture.
To learn more and see our product in action, visit kolide.com.
Our thanks to Kolide for sponsoring MacStories this week.
---
Support MacStories and Unlock Extras
Founded in 2015, Club MacStories has delivered exclusive content every week for over six years.
In that time, members have enjoyed nearly 400 weekly and monthly newsletters packed with more of your favorite MacStories writing as well as Club-only podcasts, eBooks, discounts on apps, icons, and services. Join today, and you'll get everything new that we publish every week, plus access to our entire archive of back issues and downloadable perks.
The Club expanded in 2021 with Club MacStories+ and Club Premier. Club MacStories+ members enjoy even more exclusive stories, a vibrant Discord community, a rotating roster of app discounts, and more. And, with Club Premier, you get everything we offer at every Club level plus an extended, ad-free version of our podcast AppStories that is delivered early each week in high-bitrate audio.