This week on AppStories, we each pick two apps we've been enjoying recently and explain why.
Sponsored by:
Squarespace – Make your next move. Enter offer code APPSTORIES at checkout to get 10% off your first purchase.
Setapp – More than 230 powerful apps. Try it free for 7 days.
---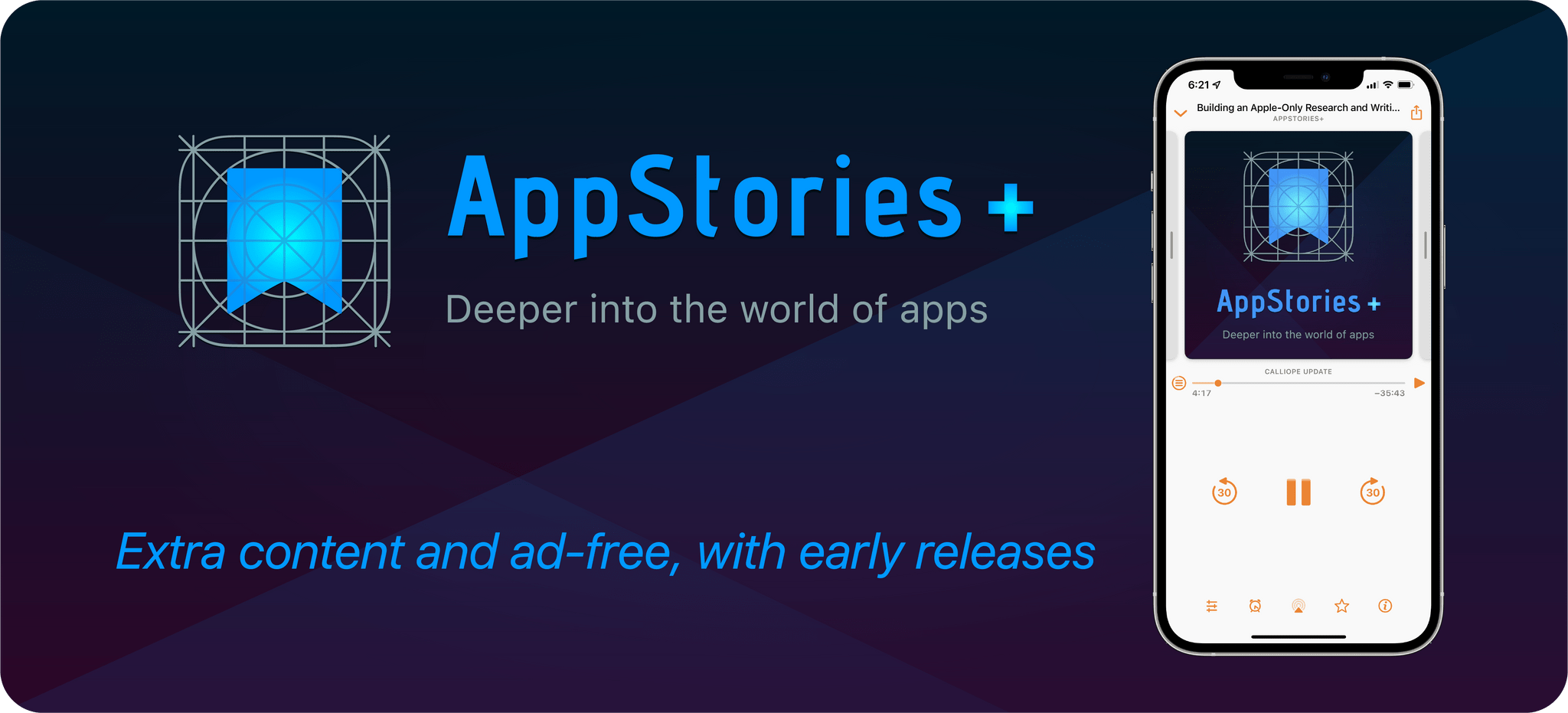 On AppStories+, I dive into VR and explore whether AI can convincingly replace me or Federico as hosts of the show.
We deliver AppStories+ to subscribers with bonus content, ad-free, and at a high bitrate early every week.
To learn more about the benefits included with an AppStories+ subscription, visit our Plans page, or read the AppStories+ FAQ.