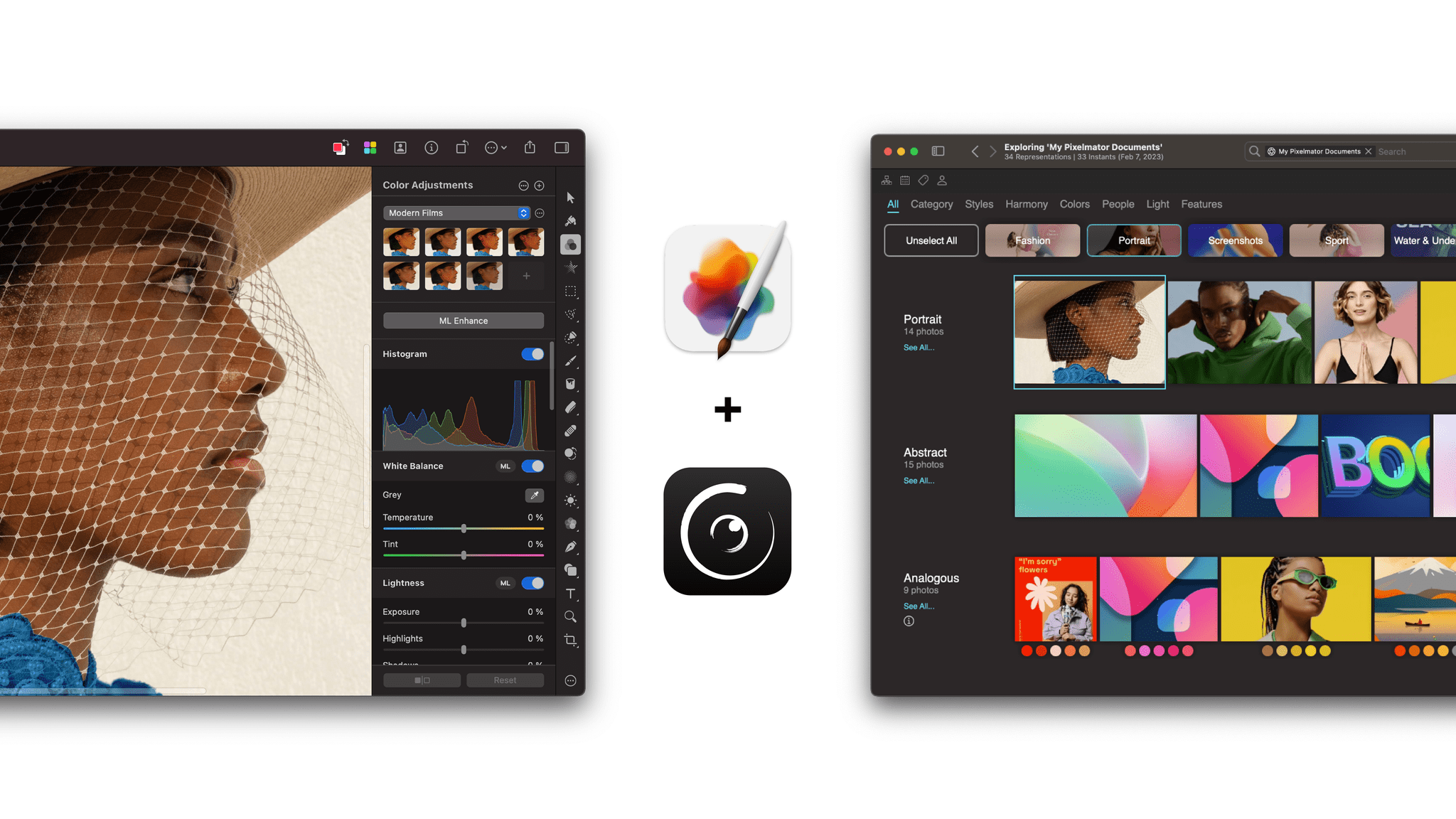 CYME announced today that its app Peakto has added Pixelmator Pro integration. Peakto is a Mac app that uses AI to organize your photos from numerous sources, including Apple Photos, Lightroom Classic, Luminar, Capture One, and more. The app handles multiple file types and offers navigation by keywords, location, and other metadata too.
Today's announcement adds Pixelmator Pro documents to the mix. As with other image sources, Pixelmator Pro files will be organized and viewable in Peakto. For Pixelmator Pro users, the announcement today means new ways to explore their image collection alongside images from other apps. The integration with Peakto also allows Peakto users to access Pixelmator Pro as an editing destination with one click.
I haven't had a chance to try Peakto's new Pixelmator Pro integration yet, but it looks like a good combination for users of both apps. Peakto gains another source of photos to organize, and Pixelmator Pro users have a new way to manage their images.
Both Pixelmator Pro and Peakto are available on the Mac App Store. Peakto is also available directly from CYME.
---
Support MacStories and Unlock Extras
Founded in 2015, Club MacStories has delivered exclusive content every week for over six years.
In that time, members have enjoyed nearly 400 weekly and monthly newsletters packed with more of your favorite MacStories writing as well as Club-only podcasts, eBooks, discounts on apps, icons, and services. Join today, and you'll get everything new that we publish every week, plus access to our entire archive of back issues and downloadable perks.
The Club expanded in 2021 with Club MacStories+ and Club Premier. Club MacStories+ members enjoy even more exclusive stories, a vibrant Discord community, a rotating roster of app discounts, and more. And, with Club Premier, you get everything we offer at every Club level plus an extended, ad-free version of our podcast AppStories that is delivered early each week in high-bitrate audio.