This week on AppStories, we survey some of our favorite reading and research apps across all of Apple's platforms.
Sponsored by:
Concepts – Sketch, Note, Draw
Sourcegraph – Universal Code Search. Move fast, even in big codebases. Try it now.
---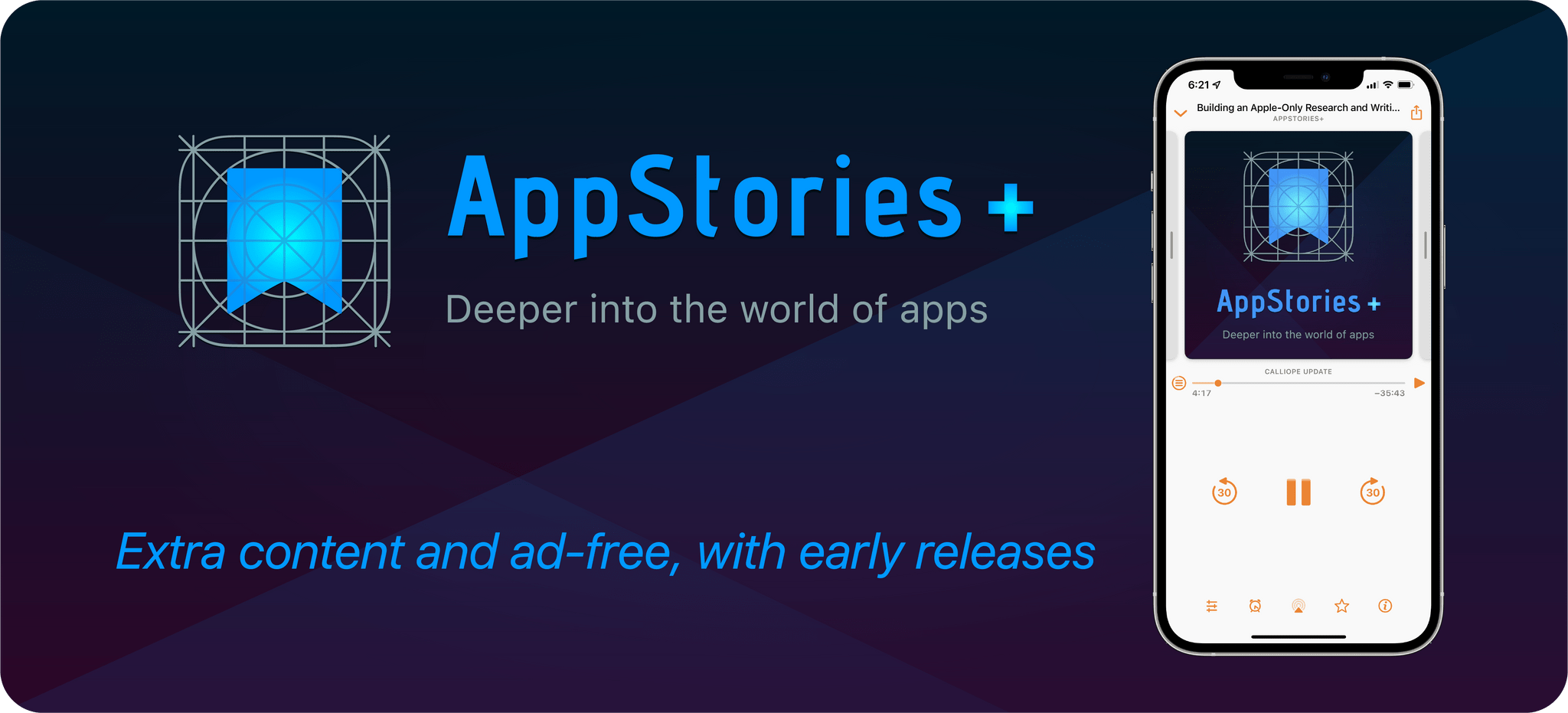 On AppStories+, I explain the quirks of moving from one state to another to Federico and we both update listeners on the tools we're using this year for our annual OS reviews.
We deliver AppStories+ to subscribers with bonus content, ad-free, and at a high bitrate early every week.
To learn more about the benefits included with an AppStories+ subscription, visit our Plans page, or read the AppStories+ FAQ.
→ Source: appstories.net